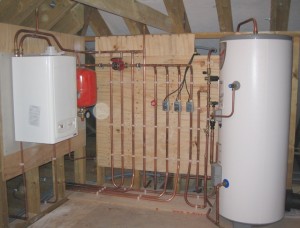 Twelve Pins Mechanical can help service your many needs for heating your home. We offer a wide variety of services including
Accu-Clean Air Cleaner by American Standard Heating & Air Conditioning is one of the most efficient air cleaners on the market.
Boiler Repair/Replacement: We can service and install all Hot Water and Steam Boiler systems and Radiators.
Carbon Monoxide is an odorless, tasteless, invisible, yet potentially deadly gas that's produced wherever there's incomplete combustion. Symptoms are often mistaken for cold or flu. We can test your home for Carbon Monoxide. Ask about our Low-level Carbon monoxide detectors.
Combustion Analysis can uncover any potential Carbon Monoxide issues. Our certified Combustion Analysts can pinpoint potential problems and provide a remedy.
Design and install a new system, adapt your system for a remodel or simply replace your existing system.
Duct Design: Do you have rooms that are cold in the winter and hot in the summer? Is your second floor too warm in the summer? Ask about our Air Diagnostic.
Gas Furnaces use the same duct system as your Air Conditioning. We service and install standard and multi-stage, variable speed gas furnaces.
Heat Pumps are actually an Air Conditioner that has the capability to reverse the flow of refrigerant to heat your home. We service and install standard and multi-stage, variable speed heat pump systems.
High Efficiency Gas Boilers and Furnaces can be vented through an outside wall with PVC pipe and can be up to 96% efficient.
Humidifiers can be installed with both Gas Furnaces and Heat Pump Systems. We install all brands of humidifiers though we prefer Aprilaire Humidifiers.
Maintenance Plans decrease energy costs as clean equipment runs more efficiently and SAVES YOU MONEY!
Manual J Load Calculations determine exactly what size equipment is required to heat and cool your home. We can show you how better windows and insulation make a difference in your heating load.
Oil to Gas Conversion: Tried of dealing with the big messy, smelly oil tank, why not convert to natural gas.
Programmable Thermostats can save you up to 3% per degree setback on your energy bill.
Radiant In floor heating: The most comfortable heating ever is also economical. We can design, install and service radiant heat systems.
You will be quoted your options and prices before the work is performed. Contact Your Nassau County Heating Specialist for a consultation.