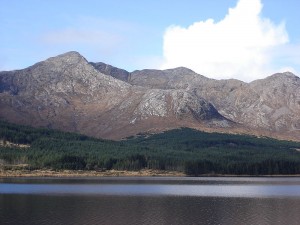 Twelve Pins Mechanical, Ltd. is a full service heating and air conditioning company located in Glen Cove, NY. Started in 2000 by Gerard Herbert, an Irish immigrant from County Galway in Ireland, Gerry has been in the heating and air conditioning business for 20 years.
The company is named after the Twelve Pins Mountain Range in County Galway, Ireland.
More About the Twelve Pins:
The Twelve Bens, or Twelve Pins (Irish: Na Beanna Beola), is a mountain range of sharp-peaked quartzite ranges located northeast of Roundstone in Connemara in the west of Ireland. Dedicated fell runners attempt to hike all twelve peaks in a single day. Topographically, this range is partnered with the Maumturks range on the other side of the lonely Glen Inagh (and the route of Western Way long distance path). Frequent rainfall and steep-sided mountains produce an abundance of small trickles and streams which descend into wide-bottomed valleys below the Twelve Pins to join larger streams with riffles and pools. The highest point in the Twelve Bens is Benbaun at 729 metres (2,392 ft). They provide excellent walking and climbing opportunities for outdoor enthusiasts.
For a full quote or to contact Twelve Pins and Gerry Herbert call 516-609-2666 or click here to email your Nassau County Heating and Air Conditioning specialist.